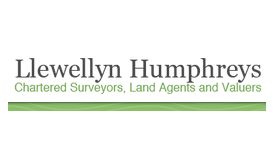 Mr Andrews has been the Senior Partner of this company since 1970. In addition to a large amount of Rural Practice and Estate Work he is also an agent for Agricultural Mortgage Corporation and is a past regional director of the Country Land and Business Association having retired after 30 years in November 2007. This work covered the whole of South and West Wales and involved considerable dealings with members of the association on property and land use matters. Amongst a number of private clients he is agent for the University of Wales and has considerable local knowledge of South and West Wales. Mr Andrews is Deputy Lieutenant for the County of Dyfed and was High Sheriff for Dyfed in 1999/2000.
---
Reviews and Ratings
Dieter Rader, Swindon, Wiltshire
Not to be trusted, they have no experience in historical properties. However, there still take your money and supply you with a report not fit for purpose. They will not engage with you when questioning there report and not backing up there report. Stay away from them.